As I want to tell yours that I do not give fake things like a ad with a fake believe.
Here I am not telling about any sub-domain. I am telling about
First-Class
domains
And the domains have no any
C-panel
so I will tell yours for free
C-panel
with
Unlimited
Web Disk-Space
in my next post.
So for
.TK domain go to WWW.DOT.TK
.ML domain go to WWW.POINT.ML
.CF domain go to WWW.DOT.CF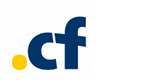 .GA domain go to WWW.MY.GA
I will suggest to Register the free domains from WWW.FREENOM.COM for easy working.